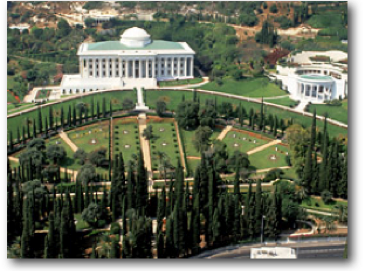 The Bahá'ís of Idaho Falls invite you to join us to investigate and learn about the latest dispensation from God and His Manifestation —
Bahá'u'lláh
Shrine of Báb
On Mount Carmel - Haifa, Israel
Baha'i World Centre
On Mount Carmel -
Haifa, Israel
Explore the Bahá'í Faith and its scripture at these websites:
For United States:
1-800-22-UNITE
(208) 522-0333


The Idaho Falls Baha'is welcome your inquiry and questions. Call or email


We would be happy to discuss the Baha'i Faith or religions down through the ages with you.  We believe that religion is one and it's teachers all come from the same source -
God

. These religions and Teachers have been sent to educate mankind.  Each religion is like the grades of a school with different teachers. Each Teacher brings more knowledge as mankind grows and matures.


Come and JOIN the world-wide Baha'i Community.
Shrine of Bahá'u'lláh
near Akka, Israel